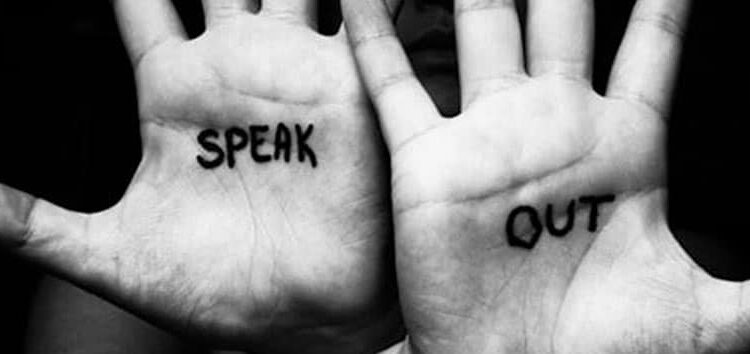 Participants and providers in the healthcare system are required to follow specific laws and regulations to insure both safety and fair practices. When they fail to abide by the rules, they are defrauding the healthcare system. Fraudulent schemes on government healthcare programs come in many different forms.
Types of Healthcare Fraud
Medical Coding Fraud:
Upcoding — One of the most common types of healthcare fraud, upcoding is a fraudulent form of billing for services that were not provided as stated, involving overstating the difficulty of the procedure performed or increasing the time or number of staff involved in treatment in order to bill for more services or to bill at a higher rate. All medical procedures/diagnoses have an assigned code (CPT – Current Procedural Terminology) with an assigned cost that determines how much the government will reimburse for payment. In upcoding, fraud is committed when a claim is knowingly submitted for a procedure using a CPT code that pays more than is necessary or provided.
Unbundling or "Fragmented Billing" — Unbundling is a fraudulent form of billing for services that involves billing each stage of a procedure recognized as a procedural "bundle" as if it were multiple services. All medical procedures/diagnoses have an assigned code (CPT – Current Procedural Terminology) with an assigned cost that determines how much the government will reimburse for payment. In unbundling, fraud is committed when a claim is knowingly submitted for a procedure using multiple CPT codes to get reimbursed at a higher amount than is paid for the procedure identified as a single service CPT.
Billing for Services Not Rendered — This is a fraudulent form of billing for services that were not provided at all, or, charging for supplies or equipment that was not delivered.
Billing for Medically Unnecessary Services — This is a fraudulent form of billing that involves providing a service, and billing for that service, even though the patient did not require that type or level of care. Examples of this include unnecessary inpatient admissions, unnecessary tests or labwork, advanced imaging and other procedures. This is one of the most dangerous frauds since it jeopardizes patient safety; cases have been filed in which physicians perform unnecessary surgeries merely to generate income.
Billing for Unlicensed Personnel — This is a fraudulent form of billing that falsely claims services were provided by a professional, but were actually provided by personnel who lack appropriate skills or proper licensing, or were provided by trainees without required supervision. Patient Referral Violations: Healthcare laws strictly forbid direct compensation (any item of value including money, gifts, services, trips, etc.) for patient referrals. Violations of either of the two federal statutes that prohibit compensation for referrals can be cause for claims to be filed under the FCA.
Kickbacks — Kickbacks are a form of negotiated bribery in which items of value (money, gifts, services, trips, etc.) are provided by one party (often a hospital) in exchange for referrals or business from the other party (usually a physician). The Anti – Kickback Law makes it illegal for healthcare providers to knowingly accept bribes in exchange for referring a patient for services whose treatments/supplies are paid for through a government healthcare program. The goal is to protect patients by ensuring that medical referrals are made for the patient's well-being, not in exchange for kickbacks between medical providers.
Stark Law Violations — Essentially, the Stark Law prohibits physicians from referring Medicare or Medicaid patients to a health service provider that the physician (or family member) owns or in which a financial interest exists.
Pharmaceutical and Medical Device Fraud:
These types of fraud can occur on a massive scale as the pharmaceutical industry (Big Pharma) is worth hundreds of billions of dollars.
"Off-Label" Marketing or Promotion of Drugs or Medical Devices — This occurs when a company, in an effort to increase sales beyond the approved uses, markets the drug or device for uses not approved by the FDA, such as for approved symptoms or conditions, in unapproved patient groups or unapproved dosages. Companies commit this fraud of promoting off-label drug/device use in various ways; oftentimes marketing to physicians at seminars or via involvement with "advisory boards" in which they offer unlawful provisions of items of value (i.e., trips, meals, gifts) in exchange for their support or to entice sales. Off-label marketing is inherently wrong because it encourages devices to be used and/or prescriptions to be written for treatments that are not proven as medically effective, potentially having a negative impact on the quality of patient care or subjecting them to harm. As a result, claims are made to Medicaid for drugs or devices used in ways that are not covered by Medicaid, wasting funds on the ineffective treatment.
Defective Products and Manufacturing Violations — This type of healthcare fraud involves manufacturers of either pharmaceuticals or medical devices releasing a product for public use that manufacturer knows or suspects is damaged or contaminated in some way. When government healthcare programs make reimbursements involving patients who use one of these defective products, a False Claims Act can be filed. (This can be particularly beneficial in that unlike a product liability suit, with a FCA action, the plaintiff does not need to establish it was injured to bring the claim. Rather, the plaintiff must simply be aware of an alleged fraud was committed against the government.)
Inflated Drug Pricing and Discount/Rebate Pricing Fraud — Federal laws and regulations that govern the healthcare programs mandate that pharmaceutical and medical device manufacturers are required to provide their products at specified rates and at the lowest or "best price" paid by a commercial customer. To provide the "best price", the manufacturers often calculate it based on the "average wholesale price" or "average manufacturer price"—and pay back to Medicaid in rebates any amount the programs paid in excess of this price. Sometimes companies defraud the healthcare programs, and violate the False Claims Act, by illegally and artificially inflating their prices since federal payments are based on the average wholesale price, thus reducing the amount of money they must return to the healthcare programs.
Managed Care Fraud:
"Risk Adjustment" Fraud – Managed care (used in the federal Medicare Advantage "Part C" and in most state Medicaid programs) is a form of health insurance that aims to reduce costs and improve quality by capitalizing on the efficiency of coordinated patient care and incentivizes beneficiaries with prevention and encouraging the least expensive care option. To promote managed care providers support of all patients, the government makes additional payments (called Risk Adjustments) to the managed care providers to offset costs of more "expensive" patients (those with costly, chronic diseases). Fraud occurs frequently in this realm with managed care providers falsifying claims, exaggerating patient conditions, and providing unnecessary procedures.
Electronic Health Record (EHR) Fraud:
"Electronic Health Record" (EHR) or Electronic Medical Record (EMR) Risk Adjustment" Fraud – These software systems are technically "digital patient charts". Hospitals and providers are incentivized by the government to use them because they not only improve information sharing between providers, they integrate diagnostic and procedural codes with billing systems for consistency. Companies that develop and sell EHR systems and services face liability, and fraud claims, when they install systems that do not meet certification standards, or when they fraudulently claim EHR incentive payments, or when they design/install systems that purposefully increase reimbursements through upcoding or unbundling.
Additionally, EHR marketing may be involved with unlawful kickbacks with providers regarding hospital selection of EHR systems.
These are only some examples of the types of healthcare fraud that can occur in government healthcare. Whistleblowers play a critical role in bringing this type of fraud to light and holding wrongdoers accountable when they try to cheat the system. If you would like more information on types of healthcare fraud, or would like to speak to our experienced whistleblower attorneys, please contact us for a no cost, confidential consultation.